LABRADOR MATING | DOG MATING
How to Breed Labradors
Five Parts:
Labradors are one of the most popular dog breeds today. They're social, friendly, and outgoing. Like any dog breed, breeding Labradors presents unique challenges. To successfully breed Labradors, you should verify your dog's health, check your dog's pedigree, purchase necessary equipment, and become informed about the breeding process. If you commit yourself to safe and responsible breeding, your Labradors have a good chance of producing healthy puppies and you may gain a reputation as a trustworthy breeder.
Steps
Verifying the Health of Your Labradors
Avoid breeding Labradors with hereditary medical problems.

If you're aware that one of your dogs has any sort of medical problem that can be passed on to its offspring, you shouldn't breed it. Breeding a dog with medical problems will make sure those medical problems continue to cause problems for Labradors and their owners in the future. Some common Labrador health problems include:

Joint problems like hip or elbow dysplasia
Progressive retinal atrophy (a disorder that causes blindness).
Cancer
Even if you're not aware of your dog having any medical problems, it's still a good idea to have it screened.

Screen your Labradors for hereditary medical conditions.

While your Labrador may be a purebred, that doesn't necessarily mean that it's the best breeding stock. This is because it could have serious medical issues that can be passed on to its offspring. To verify your dog is good breeding stock and doesn't have major hereditary problems, have it genetically screened. Some companies and organizations that conduct screening on Labradors include:

The Orthopedic Foundation for Animals which will test for dysplasia
Companion Animal Eye Registry which tests for hereditary eye problems
OptiGen which tests for a variety of genetic disorders

Take your Labradors to the vet for an examination before breeding.Tell your vet you're planning on mating your dogs. Let them know that you'd like them to check for any potential medical problems that could endanger the pregnancy or cause complications, and that you need your labradors to be up-to-date on their vaccinations. Ask them to run a blood test to check your dogs' blood sugar levels, blood cell counts, and more. This way, they'll be able to rule out problematic disorders like diabetes and Cushings.

Talk to your vet if your Labrador had pregnancy complications in the past.If your female dog has had complications with a prior pregnancy, you and your vet need to evaluate the risks of future pregnancies, which can include life-threatening injury and additional failed pregnancies. This is especially true if your dog delivered premature, had a miscarriage, or suffered prolong bleeding after a successful pregnancy.
Checking Pedigree
Obtain your dog's pedigree or kennel club papers.

When you adopted or purchased your Labrador, the breeder or rescue may have given you registration papers for your Labrador. These papers should include the names of its parents and its ancestors. Registration papers are one of the best ways to verify that your dog is a purebred and makes for good breeding stock.

If you don't have registration papers but believe your Labrador is a purebred, you can run a DNA test on your dog to confirm it. Dog DNA tests usually cost between and 0. Ask your vet if they can recommend a company to test your dog's DNA.

Pick dogs that have a temperament that represents the breed.

Labradors are usually friendly and outgoing. In addition, they're somewhat high energy. They are also easy to train. If your dog doesn't have these attributes, it is not a good candidate for breeding.

Labradors should not be aggressive to either humans or other animals.

Verify your dogs meet the physical standards of the breed.

Only dogs that represent the standard of the breed should reproduce. If a dog doesn't represent this standard, you shouldn't breed it.

Labradors come in black, chocolate, or yellow. They sometimes have white markings. Labradors often have mixed litters with black puppies, chocolate puppies, and yellow puppies.
The coat of Labradors should be short, dense, and seem to feel hard to the touch.
Female adult Labradors should be between 21.5 inches (55 cm) and 23.5 inches (60 cm) high at the withers (the area between your dog's shoulder blades). Male Labradors should be between 22.5 inches (57 cm) and 24.5 inches (62 cm) high at the withers.
Labradors shouldn't appear to have short legs or have legs that appear "leggy."
Female adult Labradors should be between 55 pounds (25 kg) and 70 pounds (32 kg). Male adult Labradors should be between 65 pounds (29.5 kg) and 80 pounds (36 kg).
Becoming Licensed and Purchasing Supplies
Obtain a license if you need one.

Depending on the laws where you live, you may need to apply for a license from your local government. To find out if you need a license, inquire with your local law enforcement or animal control office.

In some cities or states, any breeder with more than 5 or 10 intact female dogs and who sells puppies will need a license.
In many places, breeders of hunting dogs are exempt from licensing.

Purchase a large whelping box.A whelping box is a large box where your female dog will birth and nurse its puppies. Your whelping box should be 2 feet (0.61 m) high, 4 feet (1.2 m), and 4 feet (1.2 m) wide. Your female lab and her puppies will spend the first three weeks after birth in the box. Afterwards, the puppies and mother dog will be able to move into a cage or similar enclosure.

Get cages to house your dogs.

In addition to a whelping box, you'll need cages to house your grown dogs, juveniles, and any other dogs you plan to keep as breeding stock. Grown dogs will need cages that are 42 inches (107 cm) long and 30 inches (76 cm) high. Juveniles and younger dogs will fit in smaller cages, but make sure to move them into large cages when they are mature.

The dogs should be able to easily stand up, turn around, and lay stretched out in their cages. If they can't, the cages are too small.

Use old towels and sheets as bedding.Collect towels and sheets from friends or family. If you can't get enough, you can purchase new towels or sheets to use as bedding. Then, spread them out in your whelping box and cages. This will turn the whelping box and cage into a comfortable place for your dogs.

Fence in parts of your yard.In addition to cages, your dogs -- mature and juvenile -- will need access to open space. As a result, you should create two or three at least 20 by 40 foot (6 by 12 m) fenced areas in your yard. This way, you'll be able to have dogs of different sexes and ages outside at one time.

Take your puppies to the vet for vaccinations.When your puppies are 6-8 weeks old, you need to take them to the vet for an examination and their first set of puppy shots. If you don't take them to the vet for vaccination, you could put them at risk of contracting dangerous illnesses. Ultimately, a responsible breeder will stay in touch with their vet throughout the breeding process.
Breeding the Dogs
Breed your female dog between 8 months and 8 years of age.

Female Labradors typically can't be bred until they're at least 8 months old. Around this time, your dog will experience its first "heat" cycle. This is the fertility cycle during which your dog will be able to get pregnant. Then, you should be able to breed your female Labrador safely until it reaches the age of 8.

You can breed your female dog with a male lab that's older than 12 months.
Pregnancy after the age of 8 will put extra stress on your dog, so do not breed it after that age.
Never breed a bitch during her first heat, as this could increase the chance of pregnancy-related complications.

Mate your dogs between the 10th and 14th day of the heat cycle.

Labradors enter the heat cycle twice a year. The cycle lasts between 2 and 3 weeks. Your female Labrador will be most fertile between the 10th and 14th day of the heat cycle.

After the 10th day, allow your dogs to mate every other day for four to six days.
You'll know your female labrador is beginning the heat cycle when its vulva is swollen and it has bloody vaginal discharge.

Breed the dogs in a private, outdoor location.

Don't allow more than 2 people to be present for the breeding or the dogs could feel overwhelmed. It may take several hours before the dogs start mating, depending on how comfortable they feel. If the male dog seems disinterested and doesn't mount the female, you may need to wait and try again the next day.

While you're waiting for the dogs to mate, talk to them softly so they feel comfortable. Avoid yelling or speaking loudly or you could upset the dogs and prolong the process.
After the dogs mate, bring the female inside for at least 15 minutes so she doesn't urinate immediately after mating.

Allow your vet to examine your female dog to confirm pregnancy.Your vet will be able to confirm pregnancy 3 to 4 weeks after mating. In many cases, they'll simply be able to confirm pregnancy by noting the increased weight of your dog and related factors (like increased appetite). They can do this by physically examining the dog or with an ultrasound.
Assisting with the Pregnancy
Feed your dog 35-50 percent more during the last 5 weeks of pregnancy.Pregnant dogs need more food to sustain themselves during the end of their pregnancy. Make sure you introduce the extra food gradually so your dog doesn't get sick.

Prepare the whelping box for your dog to give birth in.Set up the whelping box in a warm, quiet spot. Fill the box with blankets so your dog is comfortable, and try to get it used to going in the box before the actual birth.

Monitor the birthing process in case you need to help out.

Your dog should be OK giving birth on its own, but you may need to step in if something goes wrong.

If your dog doesn't remove the placental membranes from its puppies, you'll need to remove the membranes using your hands so the puppies can breathe.
If your dog doesn't cut the umbilical cords while its cleaning its puppies, use clean scissors to snip the cords 1–2 inches (2.5–5.1 cm) away from the puppies. Then, tie the ends of the cords off with unwaxed dental floss. When you're finished, wipe down the puppies stomachs with iodine so their umbilical cords don't get infected.

Contact your vet if serious complications occur.

If serious complications occur during the birthing process, your dog will need professional assistance. Signs that there may be something wrong with the pregnancy include:

Trembling or collapsing.
Extreme discomfort.
It's been over 2 hours since a puppy was delivered.

Skip a heating season between pregnancies.After your female Labrador has given birth, wait at least one season before allowing it to mate again. This is important, as your dog's body needs to recover before another pregnancy. If you don't wait, the second pregnancy could put stress on your dog's body and may result in complications.
Community Q&A
Question

I have a beautiful silver lab, and a wonderful chocolate lab is owned by a friend, they're both AKC certified. How many days after her bleeding stops before she can get pregnant?

The estrus period lasts between 5 and 10 days. The American Kennel Club website warns that while the average dog might ovulate on day 11 of her cycle, her best opportunities for pregnancy occur on days 9 through 13.
Ask a Question
200 characters left
Include your email address to get a message when this question is answered.
Video: Labrador Retriever Dog Breeds Giving Birth And Nursing Puppies
How to Breed Labradors images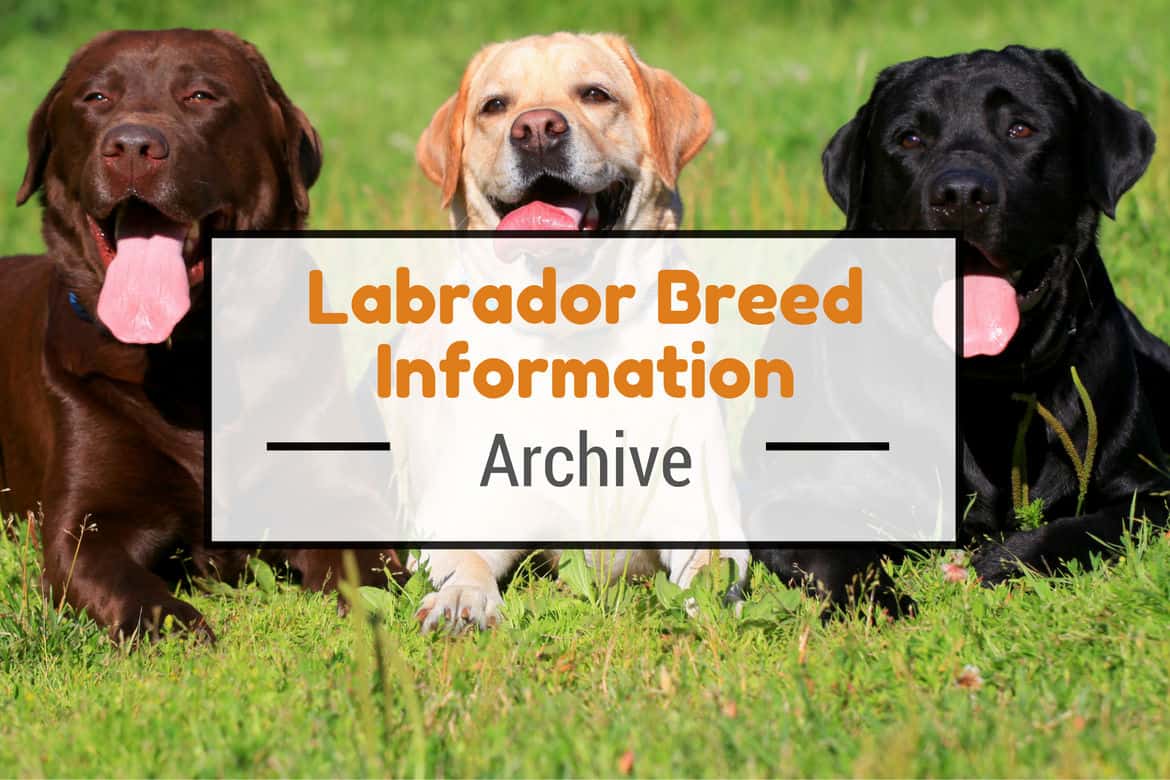 2019 year - How to Breed Labradors pictures
How to Breed Labradors recommend photo
How to Breed Labradors pics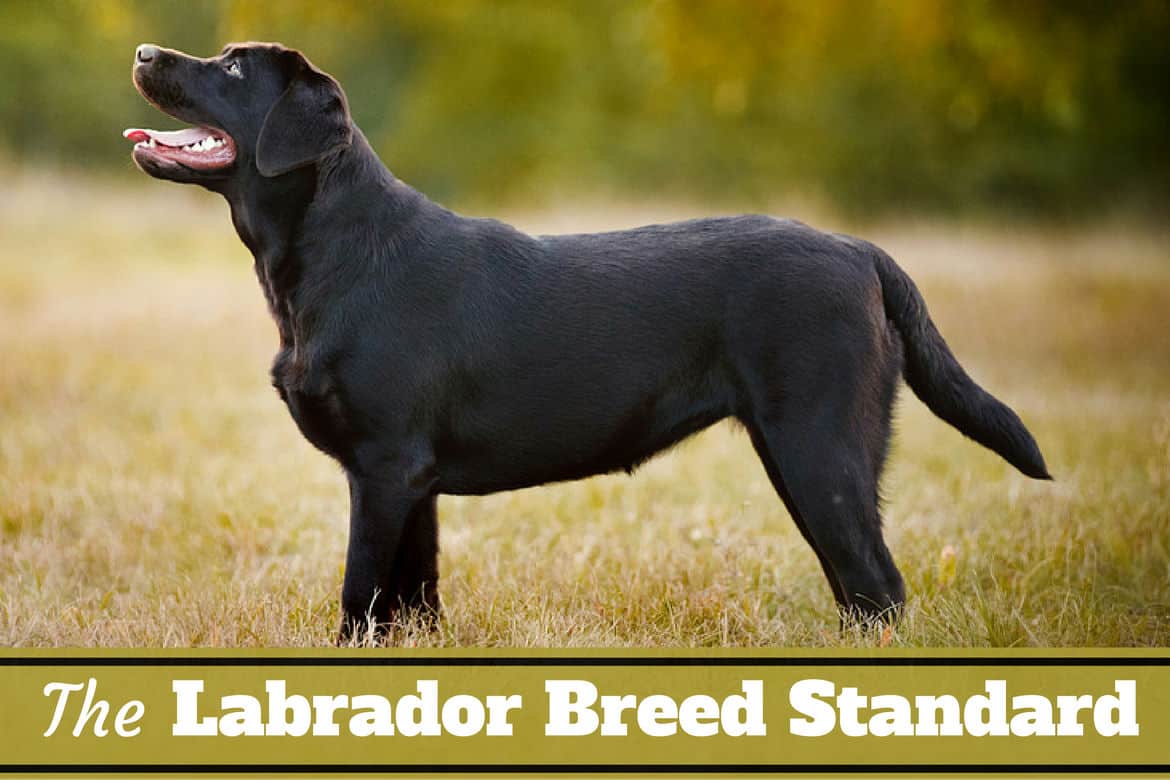 How to Breed Labradors new pics
pics How to Breed Labradors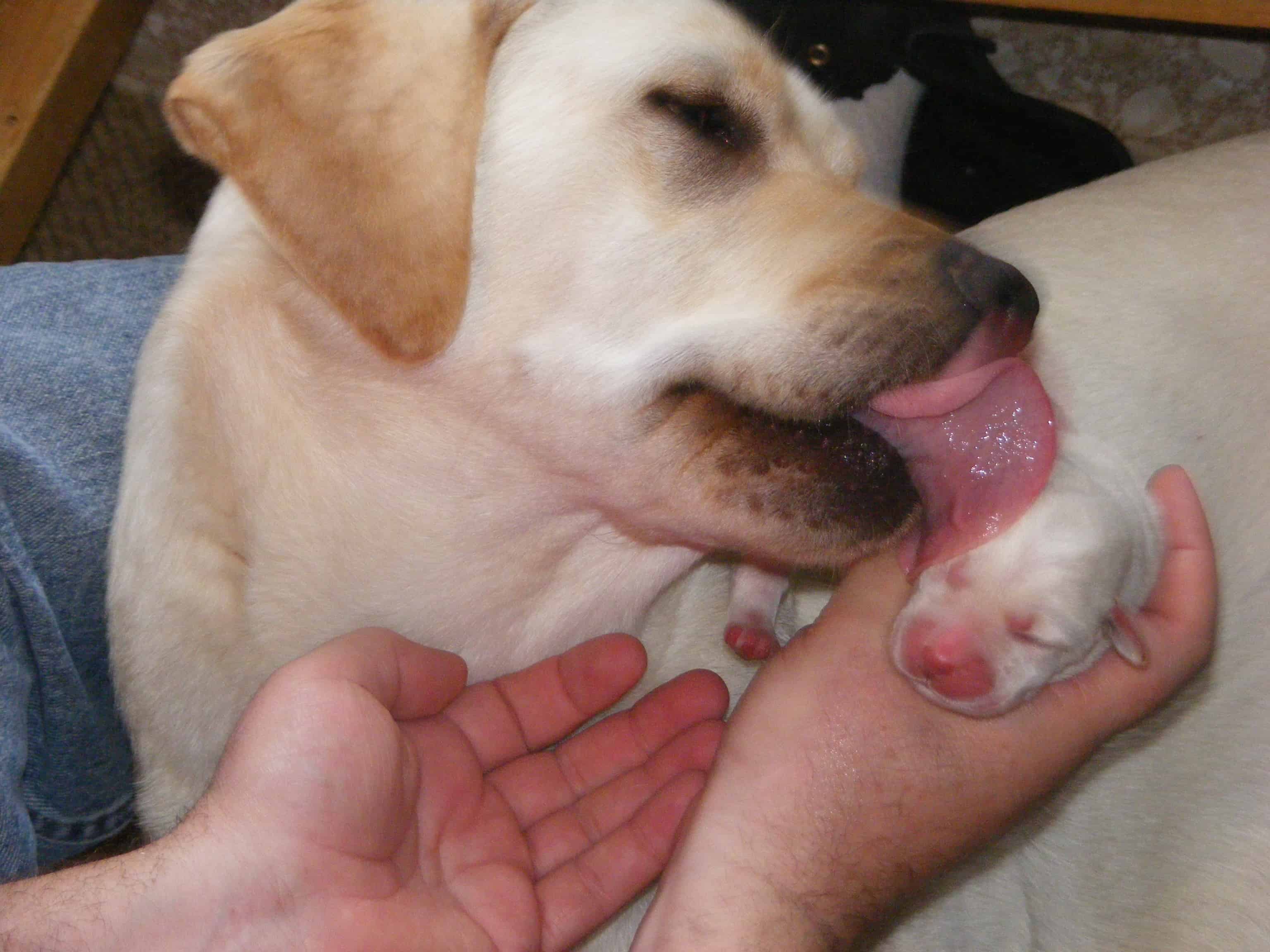 Watch How to Breed Labradors video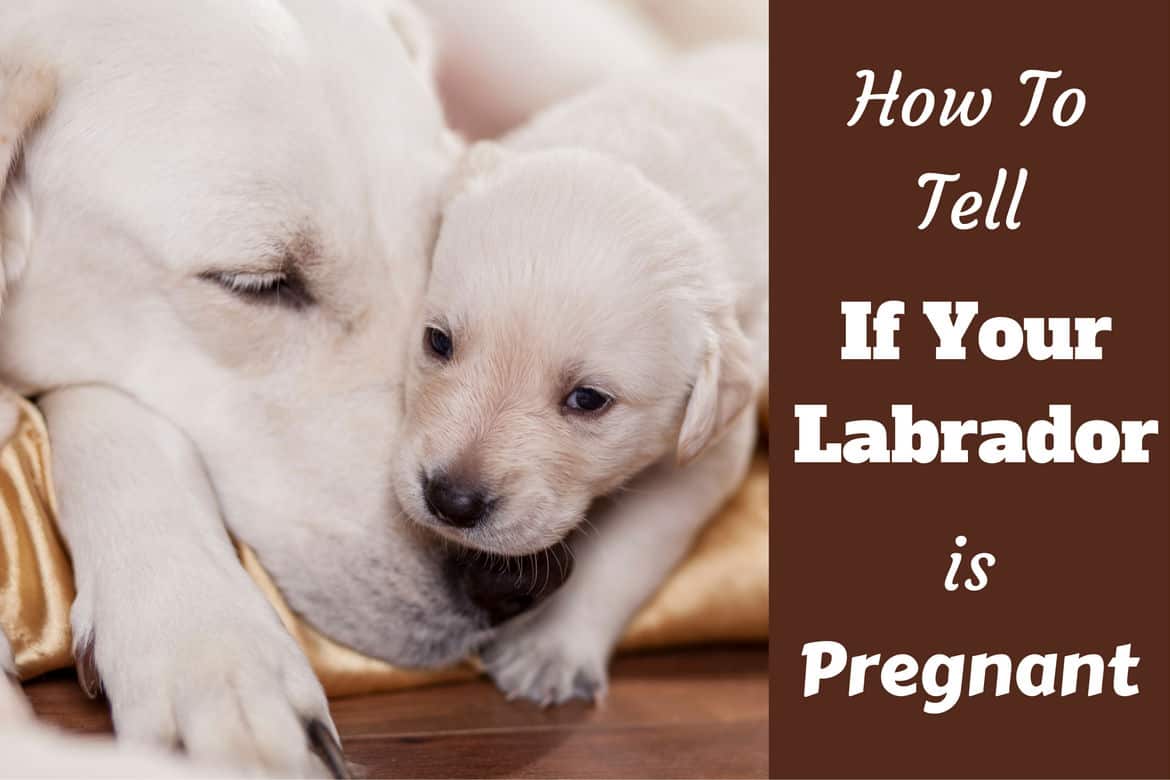 Communication on this topic: How to Breed Labradors, how-to-breed-labradors/ , how-to-breed-labradors/
Related News
WATCH: Benedict Cumberbatch As Julian Assange In The Fifth Estate
Is this the end of the yo-yo diet
BAZAAR
Watch a clip of the press briefing below
Good Luck and Marriage
How to Style Camel Coats 18 Cute Outfits with Camel Coat
Holly Willoughby To Join Marie Claire For Exclusive WorkLife Balance Event
These Disney Princesses Are Coming Back to Theaters Because Life is Occasionally Magical
Private-plane startup BlackJet shuts down
This Wine Train Takes You Through Americas Top Vineyards
One-Pot Chicken Breasts in Chinese Brown Sauce
How to Appreciate Hetalia
BAZAAR ICONS 2019: The First Families of Music
Congenital Heart Defects in Newborns
Date: 06.12.2018, 16:33 / Views: 83451
---