Jane and Tami Get Married in Utah
How to Get Married in Utah
Three Methods:
Getting married is an exciting adventure, and Utah makes it fairly easy to tie the knot. You will need to apply for a marriage license in person at a county clerk's office and pay the required fee. Once you receive your license, you must marry within 30 days by having an appropriate official solemnize the occasion. If you've already held yourself out as married, you might ask a judge to recognize your relationship as a common law marriage. However, seeking this recognition is rarely your best option. Instead, you should just get married.
Steps
Applying for a Marriage License
Gather required information.

You need to present quite a bit of information to the county clerk, so gather it ahead of time before applying for the marriage license. Get the following:

Full name, address, and place of birth, and date of birth for you and your future spouse.
Name and birth places of both for each of your parents.
Mother's maiden name.
Social Security card for both of you, unless you don't have one.
Valid picture ID for each person, such as a valid driver's license, passport, or state-issued ID. You can also use a birth certificate if you also have a picture ID.
Certified copy of any recent divorce decree. In some counties, you must present this document if the divorce happened within the past 30 days. In other counties, you must present it if the divorce occurred within the past six months.

Meet the age requirements.

People 18 or older don't need anyone else's permission to get married. However, if you are 16 or 17, then you need your parent or guardian to sign a consent form (unless you've been married before). You can obtain the form from the county clerk's office. Make sure to take the signed form with you when you apply for your license.

Someone 15 years old needs consent from a parent or guardian and must get the juvenile court to approve the marriage. The court must find that you are marrying voluntarily and that marriage is in your best interest. You may also get permission from a court commissioner. Contact your county clerk for a form.
The judge can require a 15-year-old to meet certain conditions, such as continue to attend school or attend marriage counseling.
No one under 15 may get married in Utah.

Check you aren't too closely related.

You can't marry a close relative in Utah. Specifically, you can't marry a first cousin or anyone more closely related than a first cousin, such as an uncle, aunt, niece, nephew, parent or child.

First cousins who are both 65 or older can marry. They can also marry if they are over 55, so long as a court finds that they can't reproduce.

Visit the county clerk's office.

Both you and your future spouse must apply at the same time. You can find a list of county websites at . Although you don't have to get the license from the county where you intend to marry, it might be easier to do so.

Look for hours of operation on the website. Offices are typically closed on weekends and holidays.

Pay a fee.

Call the county clerk's office ahead of time and ask the amount of the fee as well as acceptable methods of payment. This information might differ depending on the county clerk's office, so be sure to call the office where you intend to apply for your license.

In Utah County, for example, you must pay .00 and can pay with cash, a debit card, or a Visa or MasterCard.
Salt Lake County charges .00, which you can pay with cash, check, money order, Visa, MasterCard, or American Express.
Having the Marriage Solemnized
Find someone to marry you.

Only certain people can marry you. For this reason, you should have someone in mind or start looking soon. Under Utah law, the following may solemnize a marriage:

minister, priest, rabbi, or Native American spiritual adviser
the Governor
mayors
court commissioners
judges
county clerks
particular members of the legislature

Plan your wedding.

You can get married anywhere in Utah, since a marriage license is good throughout the state.The amount of planning will depend on how elaborate you want your wedding to be.

For example, you could ask the county clerk to marry you at the clerk's office. All you need to do is schedule a time and pay a fee. In Salt Lake County, the clerk can solemnize the marriage for .00.
You can get married in your home or in a place of religious worship. You should contact the officiant who you want to marry you and work on setting a date. You might need to start the planning process well before you apply for the marriage license.
You might also want a wedding reception for hundreds of friends and relatives. This will require extensive planning. You will need to set a budget, create invitations, rent space, and hire catering. You may benefit from hiring a wedding planner.

Marry within 30 days.

Your license is valid as soon as you receive it. However, it will expire in 30 days if you don't get married. You also can't get a refund if the license expires.

Utah requires at least two people witness the marriage. Your witnesses must be over 18 years old.

File the certificate of marriage.

The officiant who solemnizes the marriage must sign the certificate of marriage. They then file the certificate and marriage license with the county clerk who issued the license to you.

You can obtain a certified copy of your marriage license after your ceremony. In Utah County, one copy is included free of charge. You can purchase other copies for .00.
Salt Lake County, by contrast, provides two free certified copies.

Change your name.

If either spouse wants to change their last name, then they'll need to get a new drivers license or state ID and change their Social Security card. After the change goes through, they must notify all impacted businesses, such as the post office, their employers, etc.

To change your driver's license or ID, you will need to take your certified marriage certificate to the motor vehicles office. You will have to pay a fee.
To get a , you should complete an application with the Social Security Administration office. You will also need to present acceptable supporting documentation, such as a current U.S. passport, birth certificate, and your marriage license. See the instructions on Form SS-5 for specific documents.
Recognizing a Common Law Marriage
Consider why you want your relationship recognized.

New couples can't "get" a common law marriage. Instead, you can ask a judge to recognize an existing relationship as a marriage. It's cheaper and faster for couples to just get married by applying for a license and having a solemnized ceremony. Nevertheless, there are some situations where seeking recognition of a common law marriage makes sense:

You are separating and dividing property.
You want to bring a wrongful death action for the death of your spouse.
You want to claim insurance, retirement, survivor, or other benefits.
You want to inherit property.
Other reasons. Note that you don't need a common law marriage in order to decide child custody or child support issues. Instead, you only need to establish the father's paternity, which he can do voluntarily. Alternately, you might need to file a paternity suit.

Consult with a lawyer.

Only a lawyer can provide advice tailored to your circumstances. You should find a lawyer and schedule a consultation. Discuss whether you should seek a common law marriage or whether you should simply apply for a marriage license. If your partner has already died, then you should discuss opening a probate case with the attorney. This can be complicated, and you may want to hire the lawyer to represent you.

You can find a lawyer by asking friends or family for a referral. Ask anyone who has been divorced or dealt with a family law issue.
Visit the Utah State Bar's attorney directory and search for a family law attorney. The bar directory is available at .
If you are low income, you can seek legal aid or use the state bar's Modest Means Referral Program, which is available at .

Meet the requirements for a common law marriage.

A judge won't recognize a relationship as a common law marriage unless certain requirements are fulfilled. Make sure you satisfy the following:

are of legal age and capable of consenting
could enter a solemnized marriage (e.g., you aren't too closely related)
have lived as a couple
have treated each other as a couple
present yourself to the public as a couple so that others believe you are married

Find evidence of consent.

You'll need to show the judge that both parties consented to be married. You can use the following as evidence of consent:

written agreement
testimony from witnesses that they observed an agreement
joint credit and bank accounts
joint purchase and ownership of property
filing tax returns jointly
using one partner's last name, or having the children use the last name
speaking of yourself as married when talking to other people
declaring a relationship in a deed, will, or other document while living together

File appropriate documents with the court.

You'll need to file a Petition to Recognize a Relationship as a Marriage in the county where you live. If you are seeking recognition of your common law marriage at the same time as a divorce, then file in the county where you are divorcing.

You can find forms for filing this petition at the Utah Courts website: .
You'll need to serve papers on your partner unless you are both filing the petition together.
Both of you can also agree by stipulation that you are married. Complete the Stipulation to Enter Judgment and file it with the court.

Attend a hearing.

You may have to go into court after filing your petition or stipulation. Talk to your lawyer about what you can expect. Generally, the purpose of a hearing is to allow the judge to make findings of fact and decide whether a valid common law marriage has existed.

Your hearing should be uneventful unless someone disputes that you were actually married. For example, your partner might want to avoid a common law marriage so that you can't get any division of property.
Community Q&A
Question

Can we just go up in a canyon somewhere and perform our wedding?

wikiHow Contributor

Community Answer

If the canyon is on public lands, then most likely, yes. However, you cannot trespass on private property, so do your research beforehand.
Unanswered Questions
Are there any wedding chapels where 2 people can go and get married?
Ask a Question
200 characters left
Include your email address to get a message when this question is answered.
Video: Same-Sex Couples Getting Married in Utah
How to Get Married in Utah images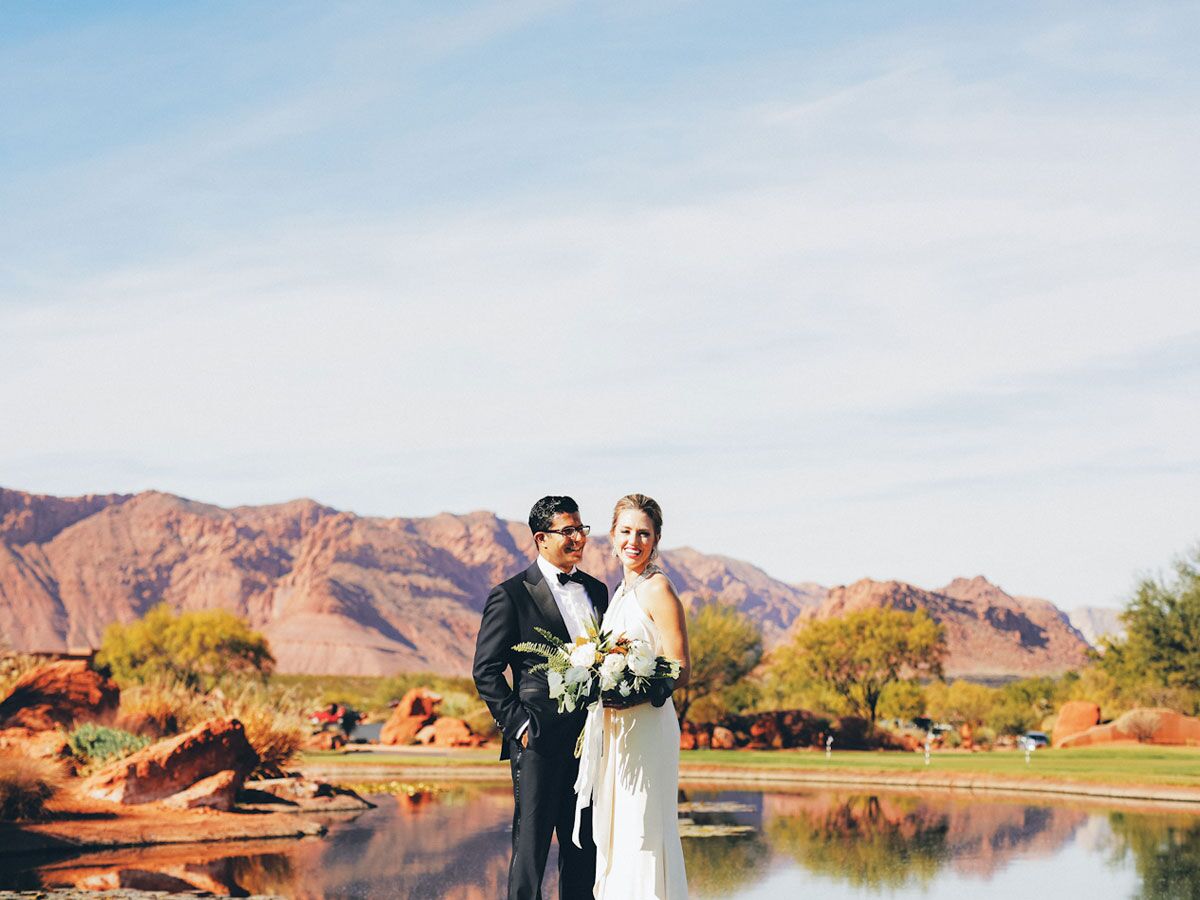 2019 year - How to Get Married in Utah pictures
How to Get Married in Utah advise photo
How to Get Married in Utah images
How to Get Married in Utah new foto
images How to Get Married in Utah
Watch How to Get Married in Utah video
Discussion on this topic: How to Get Married in Utah, how-to-get-married-in-utah/ , how-to-get-married-in-utah/
Related News
Salmon Burgers
5 Common Myths About Acne
Lorraine Kelly Accuses Prince Harry's Girlfriend, Meghan Markle, Of Making A Huge Mistake
Leek, Mushroom and Pesto Pizza
How to Get Better at Tetris
The 1 Thing You Do Every Day Thats Ruining Your Hair Color
Blueberry-Lemon Tea Bread
How to Make Ambrosia Salad
Asparagus, Crispy Ham and Poached Egg on Toast Recipe
Iggy Azalea to Hollywood: Stop Calling Plastic Surgery Contouring'
Date: 12.12.2018, 22:28 / Views: 43552
---