Live up to your full potential ~ Les Brown
Published on August 14, 2019
20 Coping Skills That Will Help You During Times of Stress
Few things in life are guaranteed, although I can be quite certain when I say:
Someone is going to really annoy you.
Someone is going to die and leave you feeling empty and unable to go on.
Something out of the blue is going to challenge you to the core of your humanity.
Something is going to breakdown and stop working at the most inopportune moment you could imagine.
You are going to spend money on something you really don't want to.
You are going to be forced to do something you never thought you'd do.
You are going to face a challenge that feels completely soul destroying.
How can you know these things Mandie?
I hear you ask.
Well because as my dear Nan used to say "In every life a little rain must fall." Looking back as I watched Nan cook a meal worthy of gods or any childhood dream sequence I know I used to struggle with what that saying meant.
Of course some rain must fall, we would die without water, I used to think.
However on the other side of childhood where bills, maintenance, insurance and other boring things exist, I'm pretty sure I get the true meaning of that saying.
The intriguing thing is that I'm a keen reader and find that so much in personal and professional development and in the pursuit of happiness is aimed at ensuring we don't just have wellies, brollies and waterproofs, to protect us from the rain in life, but that we are so far removed from any wet stuff we can't appreciate the damage that this polar opposite can also have on our positive existence.
I want to share with you some of the top coping skills for life that aren't just good for the rainy days, they can have a serious impact on your life.
Into every life, some tough times appear, it is not the tough times that define us, it's how we deal with them that does.
All very well having great sentiments like that; however when your car has broken down, you feel ill and can't stop because deadlines are looming, your cat's puked in your shoes, your phone won't hold a charge, and they are making people redundant at work it can be hard to have the a positive "Can do" attitude.
Let's look at what to do (And I promise to make these ideas easy to action, life changing if applied, fast and reliable. Promise):
1. Find it
I'm a keen believer that if you can't see what's going on, I mean really see, then you can't fix it. I'm often coaching a client who will walk in telling me that X is the issue when 20 minutes later we've delved into their minds and discovered that X was just a symptom of the problem.
And as you probably know treating symptoms and not the actual problem rarely works. The real issue is left to carry on wrecking your health, happiness and mental well being.
How does this apply in stressful situations? Have you ever had a friend that was pregnant, or you lost or gained weight, or realized that you were "suddenly" in this really bad habit of walking in the door at night and instantly grabbing a cold beverage?
That didn't just start, over time that gradually became more prominent. And when things sneak into our lives, be a beautiful baby bump or an unwanted 10lb, it didn't just land on you overnight.
2. Ask it
So to find how you are coping with stressful situations, ask yourself some questions:
How do I feel right now on a scale of 1 to 10? (10 being awesome and 1 being awful)
Is there a pattern to the way I feel caused by my environment?
Is there a pattern to the way I feel caused by my beliefs?
Is there a pattern to the way I feel caused by my work?
Take the time to process your response to these 4 questions. They could become powerful in every aspect of your life.
3. Notice it
When we become aware of our surroundings, our situation and the way they make us feel we need to learn to notice the impact of these things.
Not to start moaning at ourselves and berating us for being lazy, thick, stupid, sloppy, etc, just to notice. Above is about noticing the patterns we create, and this skill is about noticing how it impacts on you.
How does it make you feel?
How does it make you act?
How does it make you behave?
How does it make you think?
At this stage you don't have to think, do, say or act any differently just notice what happens in stressful situations.
4. Measure it
Peter Drucker famously says,[1]
"If you can't measure it, you can't improve it."
Therefore when you start to notice how you feel, act and behave in stressful times and have understood more about the way it impacts on you, you are then in a position to create a benchmark graph[2].
5. Be honest about it
In stressful situations, we can find ourselves with our heads down in the proverbial sand, with our hands over our ears yelling "la, la, la, la, la".
While as kids that's hilarious to watch kids do that, as we grow up it's a bit of an ice cold slap in the face that not being honest doesn't fix anything and stops us from changing things. Be honest as you create the above bench mark graph.
Being honest is a powerful thing. When you're honest with yourself, you raise self awareness and anyone looking to achieve anything in the 21st century is going to be determined to improve their own self awareness as we are starting to appreciate the power this can have.
Although Tasha Eurich[3]shares some scary research on this. Tasha Eurich, author ofInsight; Why we've not as self aware as we think and how seeing ourselves clearly helps us succeed at work and in life says in an interview for Harvard Business Review that "95% of people believe they're self-aware, however only about 10-15% actually are." Adding "The joke I always make is that on a good day, 80% of us are lying to ourselves about whether we're lying to ourselves."[4]
6. Be honest to your world
In stressful times, it is not just important to be honest to ourselves, it's important that you're honest to those that are in your world. Some find that they can do this in their personal life but wouldn't dream of saying anything at work; whereas others bottle it all up, with a smile and a lie that says "I'm fine."
7. If you aren't fine, say it.
You don't have to turn into a moaning black cloud of doom, but being honest helps you and other people.
Showcasing your own limitations and stress can help other people to see the human that you are. We feel more connected to those that share honestly and are more likely to want to help them and at the very least probably less likely to add more to your work load.
I worked with someone that was petrified that work would find out how much they were struggling with the work load. This is what the conversation went like (and I'm sharing it so you can ask yourself similar questions):
Client: "I'm really struggling to hold it together."
Me: "Have you told anyone?"
Client: "I can't do that, it would be professional suicide. They'd be circling around me ready to pick the bones of my career in seconds."
Me: "Do you know that to be true?"
Client: "It's not worth the risk to find out."
Me: "So if you don't say something, what are you agreeing to?"
Client: "Feeling overwhelmed, stressed and about ready to quit."
Me: "And are you happy to stay there or would you like to be somewhere else?"
Client: "Obviously somewhere else, but I can't see how that's possible.
Me: "Are you prepared to explore where you would like to be and how to get there?"
You can guess the answer! And using the tools below, guess what they discovered?
They weren't alone! It was an issue throughout the department and changes were made for everyone. A bit of honesty can go along way!
8. Change it
In stressful situations, the human being is pre-programmed to do everything in its power to escape the situation it finds itself in.
Fight or flight doesn't really do this pre-programming justice. We are still alive because since the dawn of our time we've been able to adapt, change and escape situations that other species succumb to.
The issue is that we also fear change. I get more speaking engagements and corporate coaching gigs because people are struggling with change than possibly any other subject. The fact is while we can appreciate change can help in stressful situations, knowing and doing is not the same thing.
Ask yourself what could I change about this situation? (This is not what am I going to do, this is about making suggestions about what you could do.) And if they are the suggestions that have been rattling around in your head for the last few weeks, or keep you awake at night, they are less likely to be useful.
Really get in touch with your subconscious (and the good ideas) by asking:
"If money, time, skill, health, magic, beliefs or values weren't factors in this situation what could I do?"
This enables your mind to explore some whacky ideas, however as Einstein (may have said) Creativity is intelligence having fun. And this exercise enables your mind to have some fun.
9. Can't change it? Don't.
I worked with a large organization that had been through massive change. Everyone had stepped up to the challenge, but everyone was really stressed. Those that were struggling the most kept reminding me that "it hadn't always been like this", and "the old way was a lot easier".
Not all change can be controlled. And when we fight it, we can find ourselves escalating stress. Sometimes the most powerful thing you can do is learn to go with the flow.
If you don't "choose" to go with the flow, ask yourself:
What are you agreeing to?
This questions enables you to see that you are going to get negative emotions, actions, conversations, damaged relationships and even health issues.
Change is sometimes dumped on us like a storm clouds contents, you could stand and moan at the storm cloud but it won't stop you from getting wet.
10. Ask yourself: Are you creating it?
Some of life's stresses are man made. And I'm not talking about someone else, I'm talking about you.
Scroll down to continue reading article
It is an ugly fact that none of us want to look at (so be brave) however have the strength to ask "Am I creating this stress?"
Remember to be honest. And let the answers come to you.
11. Know that sh*t happens
First spotted in the 60's, this has been a famous saying since at least the 80's, why? Because stuff does just happen.
As humans we are always looking for reason and understanding. "Why did this happen to me?" and we can often find ourselves down a rabbit run looking for ghosts of answers that just don't exist.
Sometimes bad stuff happens. This does not define you. This is not a personal vendetta from a god or unseen deity, seriously sometimes all you can do is accept those 2 words – sh*t happens.
12. Control it
A quick way to find yourself suffering an intenser version of stress is when you try to control it.
As a coach, I believe we can get out of situations and move forward, however I also know from the coping skill above that when we try to force the universe to bend in a new way, it can use up a lot of energy concentrating on the wrong things.
You can control what you think, you can change your actions, and sometimes the most powerful skill is to accept that this is out of your hands. Self awareness will help you understand the differences and what to do and when.
13. Say no
We talked about the need to be honest and if you explore this coping mechanism further, you will see that as humans we really want to be liked. We want to get on with our neighbours, or colleagues our friend's friends. The issue with this in stressful times we really do need to turn around and say things like:
No sorry I can't help you.
No, now is not a good time.
No, I'm not finding this easy.
No, I can't do it.
The reason we don't say things like this is because we fear what people think of us. We want to be liked. We don't want people think we don't care, which leads me onto the next point.
14. Embrace weakness
The above statements are often held in our heads unsaid because we don't want to appear weak, awkward, incapable and a ton of other negatives. The interesting thing is that what we think people are thinking about us is so often untrue.
Take the client above that feared telling their boss they were struggling with their work load. On the contrary to looking weak and incapable, the whole department got a makeover. That's not weak, that's powerful.
Watch out for the incorrect falsehoods that you let hang out in your head. They are making stressful situations a lot harder!
The next time it feels weak to be honest or to say no, ask yourself "Does the way I currently think serve me well?"
15. Set boundaries
Boundaries are important to us all. It feels great when we get on holiday and we can do what we like when we like, however left like that for more than a few weeks and things can disintegrate and fall apart.
We need boundaries. And at stressful times, boundaries can really help. They enable you to feel safe to be honest and work and think in a way that helps you and they set out what you will tolerate and deal with and what you wont.
Remember creating boundaries is a lot like saying no and most of the negative thoughts you are having around boundaries are imaginary too. If you aren't going to answer work email at 10pm on a Saturday night, don't.
Establish your boundaries, communicate them and stick by them.
16. Get passionate
In stressful times, we can find ourselves living in negative, soul destroying emotions and moods. To the point that we can attempt to numb ourselves from them.
The next time the emotions start to impact on you, think about all of the things that you are passionate about.
No one need know what you are thinking about, so if you find yourself thinking about your dog before your partner, that's fine.
Get yourself a big old list that makes you smile. Even if the smile doesn't feel real, your brain is still benefiting. When we get really bogged down in stressful times, it can be hard to believe that we will ever feel good again.
We can't change everything instantly but interestingly (and I find miraculously), we can change our mindset in the click of a finger. Getting passionate could help you do that.
17. Ask for it
If you need time, a hug, a conversation, a massage, a run, a nap, a walk, a helping hand, ask for it.
Of all the fears in my bookFight the Fear, so many come back to the fear of what other people will think of us and I've heard so many people tell me that they've learnt to ask for what they want.
Stop fearing asking for what you need. Learn to accept that asking for what you want not only helps you navigate through stressful times, it also helps you to achieve more in life too.
18. Ditch the guilt
Guilt just loves tough times. It will be able to give you a voice in your head that tells you:
This is all your fault.
You never get it right.
You've always failed at this.
You should have taken better care of that.
You weren't good enough to get that job.
If someone had to go, it had to be you.
No one sticks around you for long.
This is you, what were you expecting?
That voice is worse than Cruella Deville, Voldemort and Hannibel Lector combined. It's intent on destroying your determination and happiness.
Have you noticed how some people go through hell and keep going and others suffer far less and give up? The reason they keep going is not some shot of good fortune, it comes down to the what they let happen in their head. So chuck the guilt.
19. Never hate stress
It's no good hating stressful times, it won't make them magically disappear.
Stress is an essential component to your body. Without some stress between bones, muscles, skin, etc you would be a floppy mess on the floor.
Stress can help us grow and learn so much about ourselves. What could you discover about you from the stress you face right now?
20. Start moving
When life feels too tough, we can be tempted to hide our heads under the duvet and say "give me a call in 2050, I will come out when its all over"
Trust me, I include myself in that one.
In my personal life, I've seen a lot of awful things this year. Don't try and be super human, as I read inThe Last Highlander, when you face the most horrific of times, just concentrate on getting one foot in front of the other.
Go the extra mile
In stressful times we need people around us that will go the extra mile, and I'm one of those.
Watch out for the sappers of positivity and rememberthe basics – sleep, eat, breathe– get those in the right measures especially when you are struggling, you see as Nan so wisely knew we can't hide from tough times, we can't make them magically disappear, however like a storm cloud it will eventually go away.
And behind it is left that fresh new smell that says, "Mmm anything is possible"
And do you know what?
It is…
Reference
Published on November 19, 2019
How to Live up to Your Full Potential and Succeed in Life
Have you ever heard the phrase"He had so much potential, it's a shame he wasted it."In our culture, not living up to your full potential is frowned upon, but why?
In this article, we will look into the factors that influence a person's potential and the ways to help you live up to your full potential for a successful life.
What Determines a Person's Potential?
A person's potential is determined by several factors: Physical Security, Emotional Security, Environment and Mindset.
Physical Security
Before we can even strive to fulfill our potential, our basic physical needs must be met. Without adequate food, water and shelter, our days must be spent acquiring these basic needs in order to survive.
You can think of it this way, the person with the potential to become the most brilliant computer programmer ever could be living right now with a nomadic tribe in sub-Saharan Africa. But because they must spend their days meeting these basic physical needs, that potential will remain untapped.
Emotional Security
Humans are social animals, we don't do well in isolation. Studies have shown that forming intimate bonds with others is incredibly important for our mental health. These bonds start to develop in infancy, babies rely on this bond with a parent or caretaker to fulfill their needs, and if the bond is missing for some reason it can have lifelong psychological consequences.
Environment
Your environment is another important factor that shapes how you achieve your full potential.
Just like the computer programmer in the previous example. You could have the potential to be the greatest composer since Beethoven, but if you had no access to music or you came from a family that didn't value that skill set, it's unlikely that you would fulfill your potential in that area.
Mindset
For most of us, we don't have to worry about getting enough food, water or shelter. Both our physical and emotional needs have been met (to a large extent anyway). And any limits that our environment has imposed are minimal (especially with the availability of the internet).
So for most of us, the main thing that is limiting us from reaching our full potential is our mindset. Our mindset is the story we carry around with us in our head. It starts to develop in childhood and can be with us our entire life.
Your Mindset Is the Key
The problem with most people's mindset is that it's negative and limiting. The good news is that you can change your mindset. Author Carol Dweck in her best selling bookMindsetpoints out that there are two types of mindsets: fixed and growth.
A Fixed Mindset
A fixed mindset is one where you have concrete beliefs about yourself. Someone with a fixed mindset came up with "their story" in childhood and it hasn't changes much over the years. They may believe that they aren't good at public speaking, math or writing just because they struggled with those subjects in school.
So when something goes wrong, a common thought for someone with a fixed mindset is"What an idiot, I knew I wasn't any good at that."Or"Well that just confirmed what I already knew, I won't be doing that again". Having a fixed mindset just reinforces negative thoughts and attitudes, making it harder to reach your full potential.
A Growth Mindset
A growth mindset, on the other hand, is exactly the opposite. With a growth mindset, you believe anything is possible (but don't confuse this with being delusional! As a 5'10" 54 year old I'm not going to play in the NBA!). It's more of the way you think about and approach problems.
Let's go back to the issue of not being good at public speaking, when things go wrong, instead of telling yourself that you have never been good at public speaking and never will be. A person with a growth mindset will analyze what went wrong and come up with solutions to make it better next time.
For instance, they may take a class on public speaking at their local community college, or join the Toastmaster's organization. Whatever it is, they don't look at failure as an insurmountable roadblock, rather a minor detour on the road to their destination.
How to Live up to Your Full Potential and Succeed in Life
1. Develop a goal
When setting goals, it's important to keep in mind three things:
First, they should be specific and not vague. So instead of saying"I want to live up to my full potential in life", a more specific goal would be"I want to become the best (salesman, artist, internet marketer) that I can be."This is a much more specific goal.
Second, your goal should be measurable. In other words, you should be able to measure your progress towards the goal. Again, it's much easier to measure your progress to becoming the best artist you can be than it is trying to measure your progress at living up to your "full potential".
Finally, a goal must be written down. This takes the goal out of the realm of wishful thinking and makes it more real. It also can serve as motivation if you post your goal where you will see it. Put it on your desk, or next to your computer just to remind yourself to keep moving forward. In short, a goal that isn't written down is just a wish.
This article can help you about setting personal goals to become a great achiever:
How Setting Personal Goals Makes You a Greater Achiever
2. Understand that achieving your goal is often times a by-product of what you are doing
Let's say that your goal is to become the best writer you can be. You may want to measure your success by your ability to get published or in the case of blogging, how widely read your articles are.
Instead of constantly worrying about reaching your goal to be the best, your time is much better spent just writing. As with anything, the more you do it, the better you'll get.
It's the same with any goal, it's important to set them, but achieving your goal of becoming the best salesperson is really just the by-product of you getting out there and selling!
3. Don't let popular opinion dissuade you
Have you ever heard of the Bannister Effect? For years it was considered a law of nature that the human body was incapable of running a mile in less than 4 minutes. That was until May 6, 1954 when Roger Bannister ran a mile in 3 minutes 59.4 seconds. He did what was long considered impossible, but it turned out that it was only impossible because people believed it was impossible.
Roger Bannister didn't let popular opinion stand in his way, and after he proved that the 4 minute mile was only a psychological barrier, others have continued to break records. Today the current record holder is Hicham El Guerrouj with a time of 3 minutes 43.13 seconds!
Scroll down to continue reading article
4. Don't be afraid to push the envelope
Almost by definition, living up to your full potential requires you to step outside your comfort zone and expand your boundaries.
Average people do average things, get average results and live average lives. Extraordinary people do extraordinary things, get extraordinary results and live extraordinary lives.
You'll only live your best life once you step out.
5. Practice discipline
Admittedly, this comes easier for some people than others, but it's a skill that you can develop and will serve you well in all aspects of your life.
Another way of thinking about discipline is just delayed gratification. How many times have you been on a diet, but there's a piece of cheese cake in the refrigerator calling out your name!
Having discipline is not a matter of not wanting the cheese cake, discipline is acknowledging your desire for the cheese cake but realizing that this craving is only temporary, and once it passes, you will be much happier that we didn't succumb to a temporary urge.
The bottom line here is that while you may want to stop working at 5pm sharp, or watch the game on Saturday, but by developing the discipline to delay satisfaction you will be pushing your boundaries and reaping the rewards that come from that extra effort.
6. Be confident
Have you ever dealt with someone who was new at their job and lacked confidence? Maybe it was a salesperson who couldn't answer basic questions about a product or just gave you flat out wrong information. Did you end up buying from that salesperson?
My guess is no, I sure wouldn't.
Confidence comes with knowledge, discipline and experience. But how do you develop confidence if you are just starting out like our intrepid salesperson? While experience comes with time, knowledge can be acquired fairly quickly, especially if you have already mastered the art of self discipline!
A good rule of thumb is to always start with knowledge. Learn as much as you can, take classes, get a mentor or just do research. If you are disciplined enough to develop the knowledge it will make getting the experience much easier.
7. Accept that you will fail
There is no such thing as an overnight success. Failure is a part of life and it happens to everyone. In fact, there is a whole body of thinking that failure is actually better than success!
While most of us would agree that success is better than failure, when it does happen, here are some thing to keep in mind:
Don't take it personally. A failure in a job, career, business or marriage is just that. It is not reflection on you as a person. I had a friend who lost his entire fortune (over 20 million dollars) in a business deal. I called him shortly after and as expected he was very depressed. My only advice to him was to:
"Never confuse your self worth with your net worth".
Move on, failures can be heartbreaking, embarrassing and demoralizing. Take the time needed to go through those feelings and process the emotions. Then, let it go, holding on to negative emotions keeps you stuck in a fixed mindset. Remember that your goal here is to live up to your full potential and succeed in life. Dwelling on past mistakes and failures is the surest way to derail your progress.
Let failure be a learning opportunity. I know it's a cliche, but it's a cliche for a reason, it's true! When I first started internet marketing, I started using Facebook ads for practically everything I did. Pretty soon I found that I was spending about ,000 on ads that were generating about 0 in income, not a very good business model! I took that failure and redesigned my marketing efforts. I was able to both reduced my costs and increased my sales so that now for every ,000 in advertising I am generating around ,000 in income.
8. Learn to embrace uncomfortable situations
Succeeding in life by living up to your full potential means embracing uncomfortable situations. Chris and Heidi Powell, well known personal trainers and hosts of the show Extreme Weight Loss use this technique with their clients. It works like this:
They set a goal for their client that the client thinks is just out of reach. Then through encouragement and motivation, they help the client work though the uncomfortableness and pain to achieve the goal.
This technique works for both physical and psychological challenges. Both our bodies and minds are capable of much more that we think they are.
9. Set small goals to achieve big results
When you are first setting goals, don't be afraid to make them big!"I want to be the #1 salesperson in the company"or"I want to be a successful artist". But once you have those goals set, you then need an action plan to get there. It's in this action plan that you should set many small, easily attainable goals.
For the salesperson, it might be to increase the number of sales they make by one a week in the next quarter, two a week for the 2nd quarter etc… For the artist, it might be to master a technique before the next art show, or produce X number of works to sell at the art show.
Whatever the goals are, they need to get you closer to your ultimate goal while at the same time be attainable. Success builds on success, so achieving these small goals helps to motivate you to continue on to your bigger goals.
10. Take time to recharge
Everyone needs "down time", trying to do everything yourself, all at once is a recipe for disaster.
We talked a lot about being motivated and disciplined in this article; while they are essential to living up to your full potential and succeeding in life, having adequate down time is just as important.
Any personal trainer will tell you that to get the most out of your workouts, you need to take 1 to 2 days off a week. This gives your body a chance to recover and actually get stronger.
The same is true when we are trying to expand our boundaries and fulfill our potential. Making sure we have adequate down time prevents fatigue anxiety and poor decision making.
Final Thoughts
The success you'll find from living life to your full potential is its own reward. One day, we all will look back on our lives and and think"I wish I would have done …","I had a chance to to be a … but I was to scared","I could have been a great … if I had put the time in."
I hope that in this article, we have given you both the motivation and tools to push yourself to your full potential in life, so that when you look back one day your regrets will be few.
Video: Activating Your Potential for Greatness | Fabienne Fredrickson | TEDxNewBedford
How to Live up to Your Full Potential and Succeed in Life images
2019 year - How to Live up to Your Full Potential and Succeed in Life pictures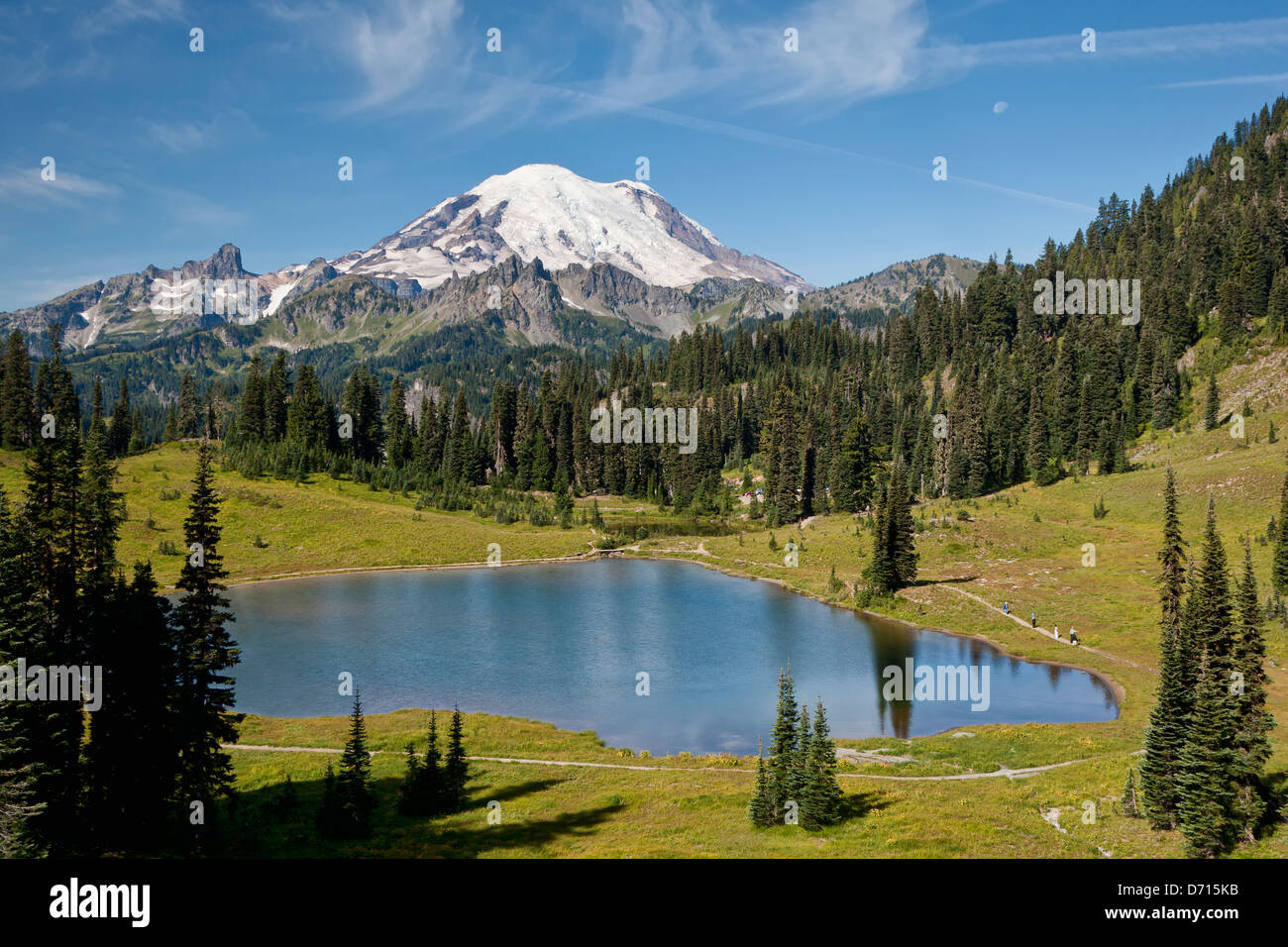 How to Live up to Your Full Potential and Succeed in Life forecasting photo
How to Live up to Your Full Potential and Succeed in Life picture
How to Live up to Your Full Potential and Succeed in Life new photo
foto How to Live up to Your Full Potential and Succeed in Life
Watch How to Live up to Your Full Potential and Succeed in Life video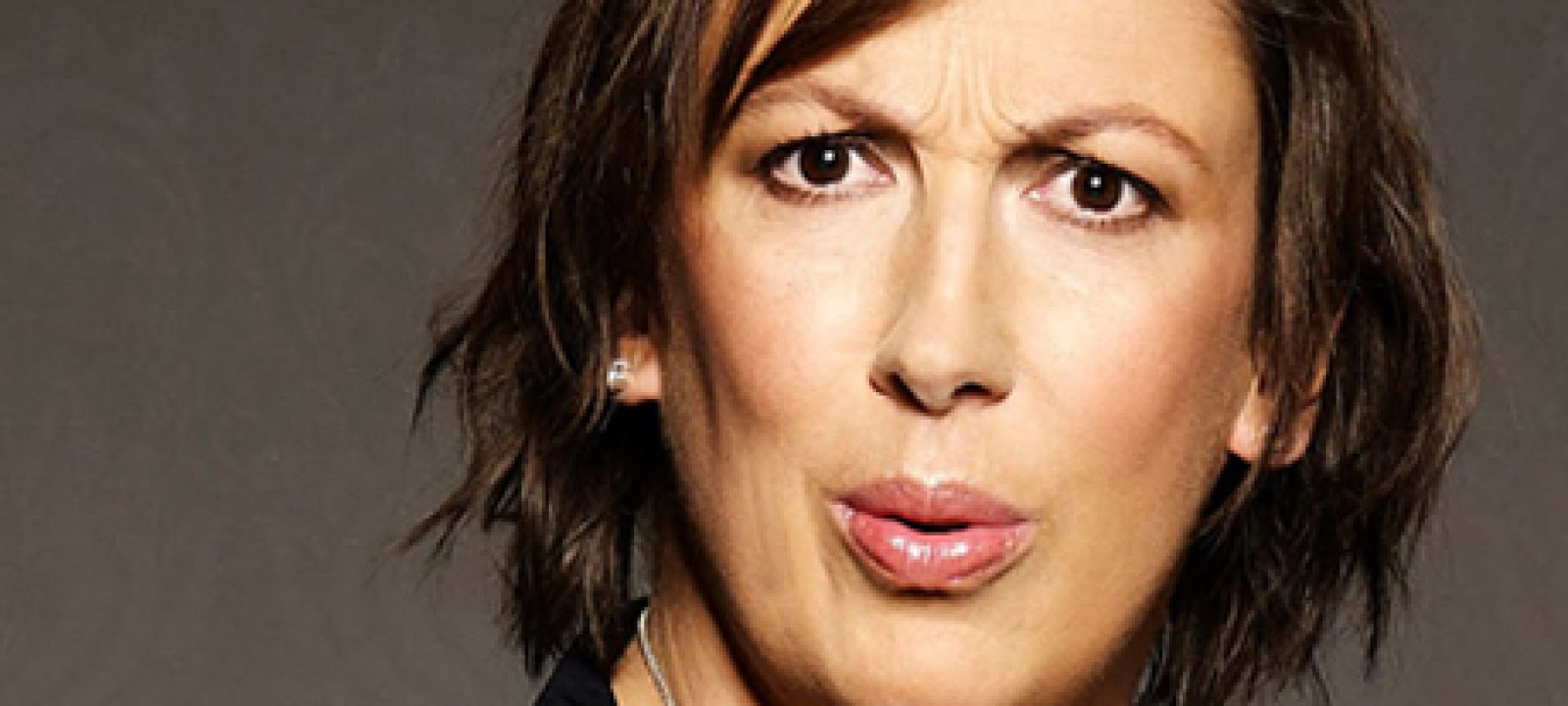 Forum on this topic: How to Live up to Your Full , how-to-live-up-to-your-full/ , how-to-live-up-to-your-full/
Related News
This Viral Video Officially Proves Not Everyone Obsesses OverBeyoncé
Shoulder Pain: The One Small Change That Cured It
Kids Fare Better in Crashes When Grandparents Drive
Balmain Fall 2019 Collection at PFW
Beautiful Nail Art Designs for Coffin Nails
How to Lose Weight With Protein Shakes
Submit Your Story To SuperHitIdeas.com: Share Your Home Design Projects
8 ways to look like a morning person (when you're really not)
How to Dance With a Girl at a Party
Best Buy toy selection grows for holiday shopping
How to Make Freeze Dried Ice Cream
Date: 08.12.2018, 15:40 / Views: 93371
---