Reasons for infertility
How to Prevent Infertility Problems from Affecting Your Marriage

Once it becomes a driving force in what one or both of you wants in a relationship, the challenge of infertility can turn into the elephant in the room. If you are at the stage of feeling that the challenge of infertility is an ever-present heavy weight between the two of you but you have stopped talking about how it is affecting your feelings, dampening the spontaneity and affection previously felt and now even making love has almost become a chore, it's time to come to grips with how this is damaging your otherwise wonderful marriage.
Steps
Be open.Talking about how you are feeling is a really important first step to facing that your infertility has become more than just about not being able to have a child. Express your confusion, sadness and worry about how this is affecting your relationship and love for one another.

Be honest but do not be accusing.

Avoid blame statements even though it is quite possible you feel angry with your partner as much as with yourself. Own your feelings by expressing everything in terms of how you are experiencing the challenge and how this makes you react as one part of the couple. Be very open because it is likely that your partner is feeling very similar emotions. For example, you might say things like:

"I feel that worrying about having a child all the time has removed the spontaneity of our love life. I feel that I can't just enjoy being with you because I am always worrying about whether or not this is the right time of month, the right temperature, or the right position. This hardly makes me feel sexy."
Or you might like to say, "These fertility treatments are making me feel really tired. I am worried about how much they are costing us. And I am worried about how much of the financial burden is impacting on you as well as on me."
Or, "Although I have always wanted a child, I am feeling really frustrated that we have spent years and thousands and nothing has changed. I want to know if you would be really disappointed if we decided to not do this anymore because I value our marriage more than something that I don't think is ever going to happen."

Try to find ways to compromise.

Once you have openly discussed together about how you are both feeling the strain and loss of intimacy as love in your marriage, it is time to face some bigger questions. Consider addressing such issues as:

Is this a path the two of you want to continue at all?
If yes, can you find time for a vacation from the fertility treatments, the constant pressing need for following fertility routines that are weighing both of you down? There are plenty of stories about people falling pregnant when the pressure is removed. That is always a hopeful thought to consider.
What about other alternatives, such as adoption or fostering?
Plan to add the romance back into your lives by going out to a special event, a dinner, or having a romantic rendezvous in the country for a weekend. As part of this, make a conscious decision not to discuss having children and make the focus return to the two of you.

Re-evaluate and re-commit.The two of you came together out of love. Remember this and find ways to keep this spirit of love alive. Above all, do not let infertility and the lack of a child gnaw away at your relationship or your self-esteem. Not everybody is destined to have children; of those who do, not all of them truly engage in the experience and enjoy parenthood. That is the way of the world. It is important to learn to embrace limitations and to be grateful for the wonderful things we do have - each other, good health in general, career, shelter, family and friends, talents and more. While none of these can make up for your sense of loss, ultimately you must make a choice to either move on and accept things as they are, or to let the remainder of your life be embittered and curtailed by a deep sense of loss that mars your future. It is a lot kinder to yourself, your spouse, and others to make the choice to accept the loss and focus on creating a good future together.
Video: Alyaa Gad - Infertility- Causes
How to Prevent Infertility Problems from Affecting Your Marriage images
2019 year - How to Prevent Infertility Problems from Affecting Your Marriage pictures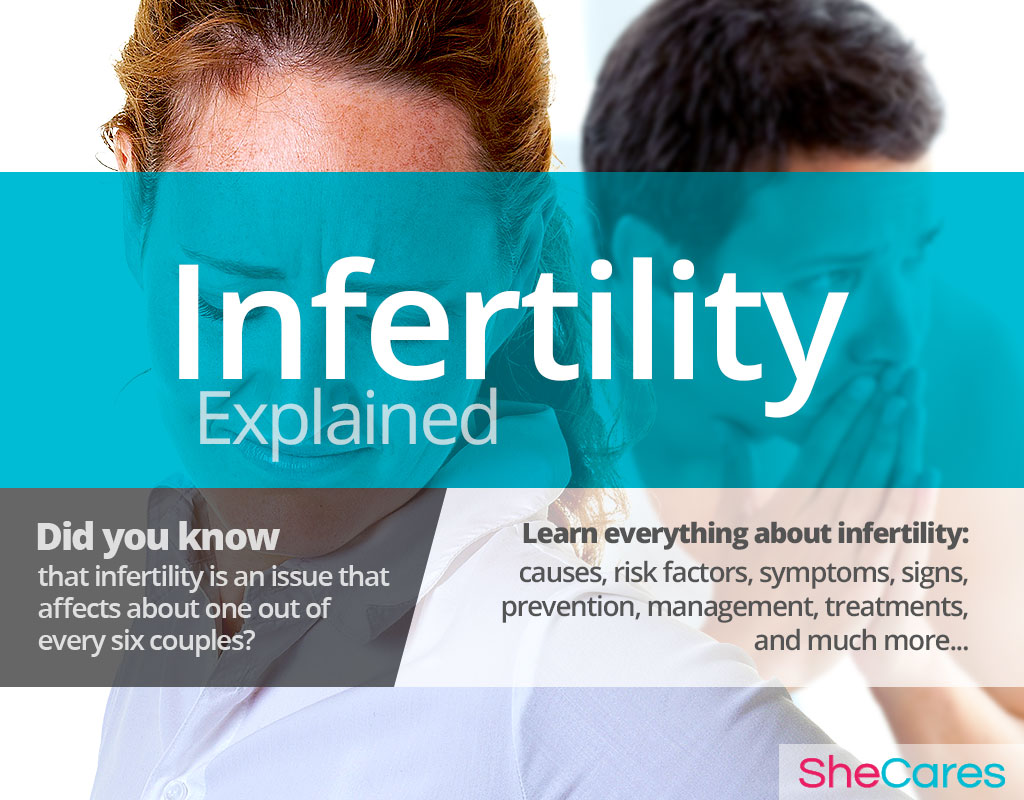 How to Prevent Infertility Problems from Affecting Your Marriage advise photo
How to Prevent Infertility Problems from Affecting Your Marriage picture
How to Prevent Infertility Problems from Affecting Your Marriage new pics
pictures How to Prevent Infertility Problems from Affecting Your Marriage
Watch How to Prevent Infertility Problems from Affecting Your Marriage video
Discussion on this topic: How to Prevent Infertility Problems from Affecting , how-to-prevent-infertility-problems-from-affecting/ , how-to-prevent-infertility-problems-from-affecting/
Related News
201890
Revealed All the details of Sarah Jessica Parker's dinner for the Obamas
SINGLE Youre Gonna Want to Meet This Guy
What Are Beta Blockers
Anthony Bourdain condemns Quentin Tarantino after Weinstein scandal
Body Beautiful Workout
18 Awesome Pear Tattoo Ideas For Women
How to Make a Mini Biodome
If Your Sex Toys Could Talk, Here Are 7 Things Theyd Tell You
How to Make Healthy Ramen
Ferrari 488 Pista Is The Latest Track Beast Heading To Geneva
Flutamide
Spotted: Little J Not So LittleAnymore
Date: 12.12.2018, 10:40 / Views: 63464
---