H1N1: Is Tamiflu effective in reducing flu symptoms?
Is Tamiflu a Safe Swine Flu Medicine for Kids?
Sign Up for OurHealthy LivingNewsletter
Thanks for signing up!
You might also like these other newsletters:
I read that Tamiflu should not be given to children under 12. Why is that? Are other antiviral medications safe for children?
It is certainly important to think about how you are going to prepare yourself and your children for the upcoming flu season. The U.S. Centers for Disease Control and Prevention (CDC), the World Health Organization (WHO), and physicians in general rely on evidence to determine how to manage illnesses. We look to research studies to give us information and direct our decisions.
Tamiflu is an antiviral medication that may be used to treat both seasonal flu and the novel influenza A H1N1 — "swine flu." A published in August 2009 in the British Medical Journal evaluated two medications used to treat flu, Tamiflu (oseltamivir) and Relenza (zanamivir). This study compiled data from seven prior studies that looked at the effectiveness and side effects of these two medications in children under 12 years of age who were treated as outpatients. It is very important to note that these studies were all focused on seasonal flu treatment,noton treatment for swine flu.
What this study highlighted was that the medications reduced the duration of symptoms on average by only about one day, and did not decrease the likelihood that patients would need antibiotics. Although there was a decrease in the likelihood that a person exposed to seasonal flu would get the flu if treated with one of the medications, the decreased risk of getting the flu was small — only 8 percent. One of the studies included in this data analysis also showed no decrease in the likelihood of asthma flare-ups in patients with asthma.
In addition to looking at the effectiveness of these medications, the study evaluated reported side effects. Relenza was well-tolerated; however, Tamiflu was noted to frequently cause nausea and vomiting.
So do physicians and the CDC change any of their recommendations based on this study? In fact, no medication is recommended to treat seasonal influenza or swine flu for healthy patients with no risk factors. Most people with normal immune systems will fight off the flu without any complications. For certain patients who have medical problems that put them at increased risk of severe infection or complications from flu, we do recommend using antiviral medications for treatment and prevention. Tamiflu, although it may cause nausea and vomiting, is certainly safe for adults and for children, even under the age of 1 year. Tamiflu and Relenza continue to be the medications of choice for treatment and prevention of swine flu in high-risk patients.
The best way to protect yourself against seasonal flu or A H1N1 is to practice careful hand hygiene — washing your hands well — and to get vaccinated. The flu vaccine can help prepare your body so it has antibodies to fight the virus. This year there should be vaccine for both the seasonal flu and the swine flu. When the swine flu vaccine will be available is still unclear because studies of its effectiveness and side effects are still being conducted. The vaccine probably will require two doses and be available in early fall. People who live or work in households where there are children under 6 months old, health care workers, pregnant women, those ages 6 months to 24 years, and those under 65 years of age with chronic medical conditions will have the highest priority to receive the vaccine.
The CDC, the WHO, and physicians in general will look to the data to determine practice guidelines for this year on who should be vaccinated and who should be given antiviral medications.
Video: Tamiflu Study
Is Tamiflu a Safe Swine Flu Medicine for Kids images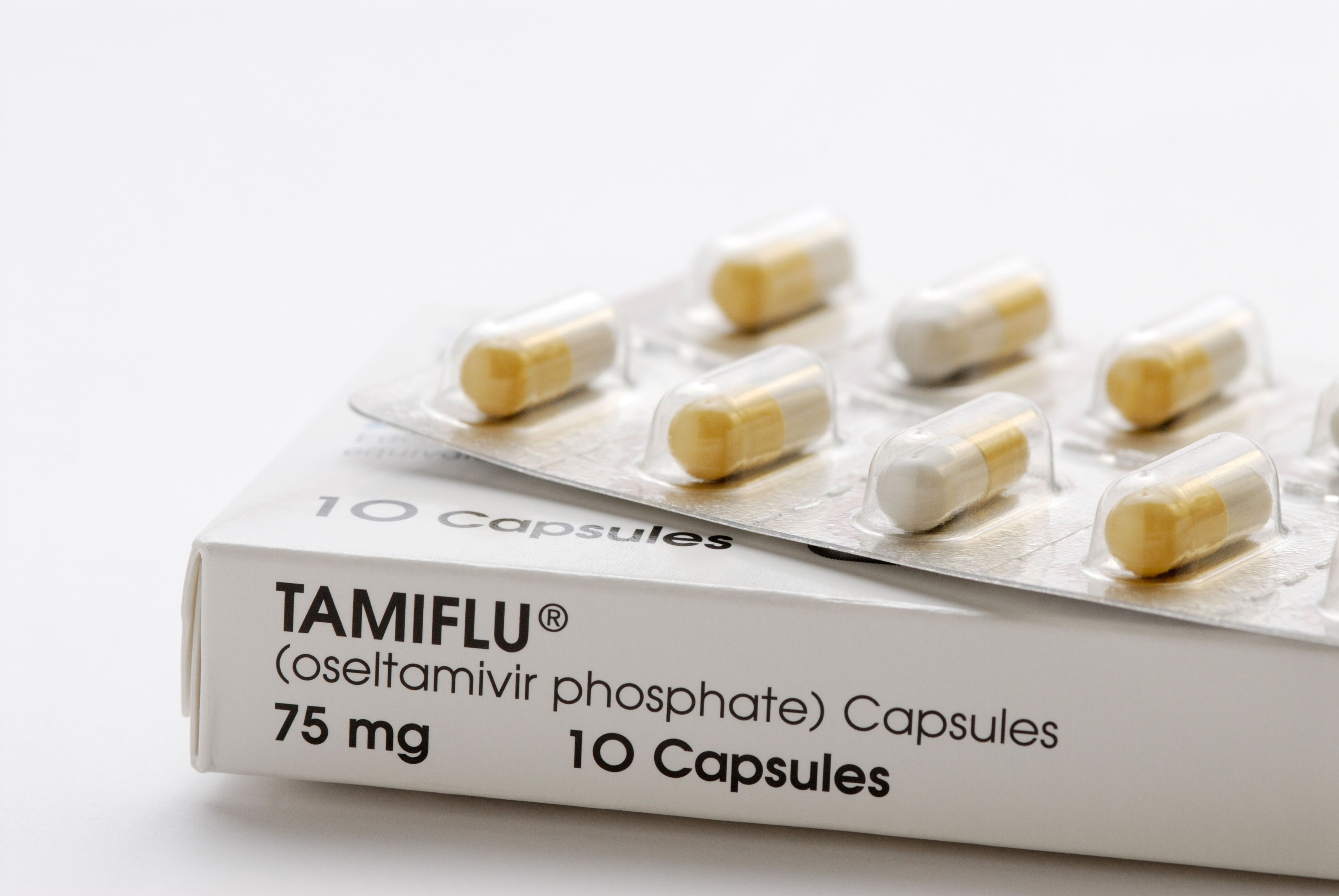 2019 year - Is Tamiflu a Safe Swine Flu Medicine for Kids pictures
Is Tamiflu a Safe Swine Flu Medicine for Kids recommendations photo
Is Tamiflu a Safe Swine Flu Medicine for Kids picture
Is Tamiflu a Safe Swine Flu Medicine for Kids new images
foto Is Tamiflu a Safe Swine Flu Medicine for Kids
Watch Is Tamiflu a Safe Swine Flu Medicine for Kids video
Communication on this topic: Is Tamiflu a Safe Swine Flu Medicine , is-tamiflu-a-safe-swine-flu-medicine/ , is-tamiflu-a-safe-swine-flu-medicine/
Related News
How to Use L Type Dowsing Rods
This Is Why We Lose So Many Socks In The Washing
Get to Know Child Custody Laws in Missouri
3 Ways to Display Art
How to Invest in Options
Shut Up And Take My Money
How To Take Care Of Your Eyes Daily: 25 Tips For Beautiful Eyes
How to Insert a Catheter
Phenylephrine-Promethazine
Get Inspired by Sex on the Silver Screen
How To Add Opulence To Your Home with Sainsbury's
Date: 13.12.2018, 01:30 / Views: 44231
---