What Eating 15 Strawberries A Day Does To Body!
Strawberry Nutrition Facts: Calories and Benefits
The strawberry is a beautifully sweet, aromatic, fiber-rich fruit packed with vitamins and antioxidants. There are 103 distinct species and subspecies of strawberry plants. The peak season for strawberries is typically April through June, but generally speaking, you can get strawberries year round. You can also purchase them frozen.
Nutrition Facts
Strawberries Nutrition FactsServing Size 1 cup, halves (152 g)Per Serving% Daily Value*
Calories 49
Calories from Fat 4
Total Fat 0.5g
1%
Saturated Fat 0g
0%
Polyunsaturated Fat 0.2g
Monounsaturated Fat 0.1g
Cholesterol 0mg
0%
Sodium 2mg
0%
Potassium 232.56mg
7%
Carbohydrates 11.7g
4%
Dietary Fiber 3g
12%
Sugars 7.4g
Protein 1g
Vitamin A 0% · Vitamin C 149%
Calcium 2% · Iron 3%
*Based on a 2,000 calorie diet
Carbs
Strawberries are a voluminous fruit, containing few calories and carbohydrate in a large portion. One cup of strawberries contains only 49 calories and provides 3 grams of fiber and only 12 grams of carbohydrate, resulting in 9 grams of net carbs. Strawberries have more insoluble fiber than soluble fiber.
Strawberries have a low glycemic index of 40. The glycemic index of a food is an indication of how much and how fast a food raises your blood sugar. They also have a low glycemic load of 1.5, which takes into account the serving size. These indicators show strawberries should have little effect on your blood glucose or insulin response.
Fats
Strawberries are extremely low in fat at less than half a gram in a cup of berries. Most of the fat is polyunsaturated, with a smaller percentage of monounsaturated and very little saturated. A cup of strawberries also provides 99 milligrams of omega-3 fatty acids and 137 milligrams of omega-6 fatty acids.
Protein
Like most fruits, strawberries are low in protein, with only 1 gram per cup. If you want to balance protein with carbs when eating strawberries, you can eat them with yogurt or other foods that provide protein.
Micronutrients
A cup of strawberries provides more than a day's worth of vitamin C and 9 percent of the daily value of folate.
Folic acid is essential in fetal development and helps to produce and maintain new cells. Other vitamins are present in values below 5 percent. As for minerals, strawberries are a significant source of manganese, with 29 percent of the daily value in a cup, and 7 percent of your daily needs for potassium. Strawberries have lesser amounts of iron, calcium, copper, and phosphorus.
Health Benefits
Strawberries are rich in fiber, vitamin C, potassium, and antioxidants such as anthocyanins and quercetin. Adequate amounts of insoluble fiber can help maintain bowel health. A diet rich in potassium can aid in preventing high blood pressure and ischemic heart disease.
Quercetin, a flavonoid found in strawberries, may have effects in reducing inflammation, blood pressure, and other risk factors for cardiovascular conditions. Anthocyanins are plant pigments that provide the red color in strawberries. They have antioxidant and anti-inflammatory properties that may prove to be important for health.
The health benefits may come from eating fruits and vegetables them in their natural form rather than trying to isolate various compounds as supplements. According to the U.S. Dietary Guidelines for Americans, most people should be doubling their fruit and vegetable consumption to reduce their risk of chronic disease and maintain a healthy weight.
Common Questions About Strawberries
Do I need to purchase organic strawberries?
Strawberries have a thin skin makes them vulnerable to pesticide residue, ranking them one of the highest fruits for pesticide residue. Therefore, if possible, it's probably best to purchase organic. If cost is an issue, aim to purchase strawberries locally when they are in season and freeze them for use throughout the year. Otherwise, consider buying organic frozen berries. If you buy conventional strawberries, rinse them thoroughly before consumption.
Can I eat the seeds on a strawberry?
The black seeds on the strawberry are edible and perfectly safe to eat.
They are the source of the beneficial insoluble fiber in strawberries.
Recipes and Preparation Tips
Choose strawberries that smell sweet and are a rich, vibrant, red color. Avoid berries that are mushy or have begun to get moldy. Strawberries spoil quickly, so you'll want to use your berries immediately or freeze them.
Strawberries can be used to sweeten yogurt, cottage cheese, and hot or cold cereals. They can be blended into smoothies, chopped and placed in salads, side dishes, or salsa. Their sweet taste and plump texture make a great addition to healthy dessert choices. Strawberries are also delicious dippers—dip them into nut butter or dark chocolate for a sweet tasting, fiber-rich snack or dessert.
Allergies and Interactions
Strawberry food allergies are rare. However, if you have hay fever you may have a pollen-allergy food syndrome and cross-react to proteins in strawberries that are similar to the pollen. If you are allergic to birch, you experience this reaction when you eat strawberries.
You might feel a tingling or itch in your mouth after eating strawberries. In rare cases, this can be more serious and trigger throat swelling or anaphylaxis. You may also experience a strawberry allergy if you are allergic to related fruits in theRosaceaefamily, including pears, peaches, cherries, apples, and raspberries.
Video: Nutrition Facts for Strawberries : Fit Food
Strawberry Nutrition Facts: Calories and Benefits images
2019 year - Strawberry Nutrition Facts: Calories and Benefits pictures
Strawberry Nutrition Facts: Calories and Benefits advise photo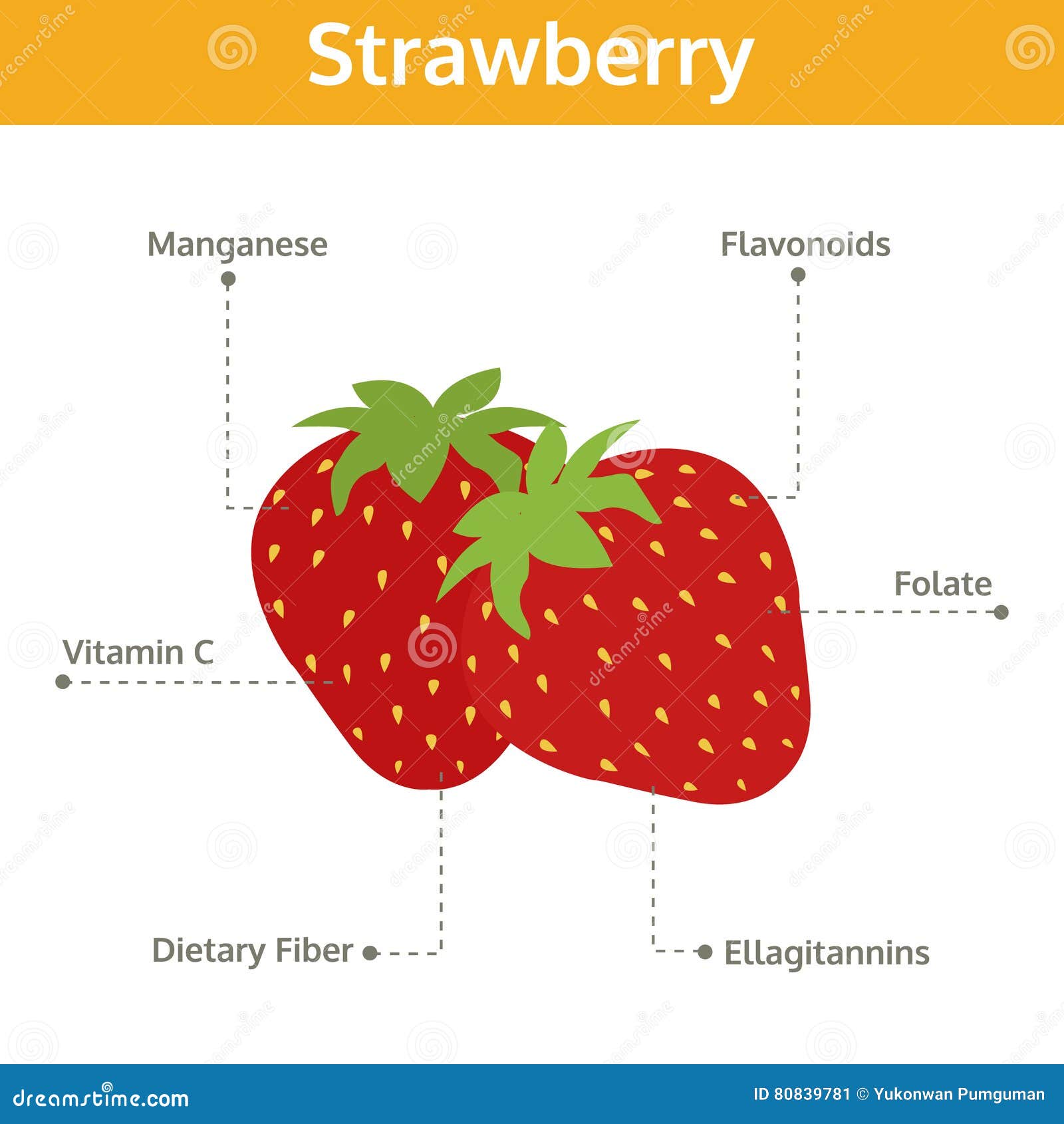 Strawberry Nutrition Facts: Calories and Benefits pictures
Strawberry Nutrition Facts: Calories and Benefits new picture
picture Strawberry Nutrition Facts: Calories and Benefits
Watch Strawberry Nutrition Facts: Calories and Benefits video
Discussion on this topic: Strawberry Nutrition Facts: Calories and Benefits, strawberry-nutrition-facts-calories-and-benefits/ , strawberry-nutrition-facts-calories-and-benefits/
Related News
Low Carb Diets Are Great For Losing Weight...But Theres A Catch
How to Play Tug of War with Your Rabbit
How to Choose a Prosthodontist
13
How to Sue for a FMLA Violation
How to Make a Diet Coke and Mentos Rocket
How to Protect Assets From Nursing Home Expenses
How to Make Beer Cheese
Which Bob Haircut Is Right for You
How to Stop Printer Spooling on a Windows Computer
The Women Who Are Ruling The Music Industry, Right Now
What Is the Zika Virus Everything You Need to Know, From Symptoms and Diagnosis to Treatment and Prevention
20 Foods You Need to Eat in 2019
Sample Business Letter About Shipment
Date: 17.12.2018, 10:39 / Views: 84534
---