Tysabri - How It Works To Fight Multiple Sclerosis
Tysabri
What Is Tysabri (Natalizumab)?
Tysabri is the brand name of the injectable drug natalizumab, which is used to treat symptoms of relapsing forms of multiple sclerosis (MS).
MS is a neurological condition in which the immune system attacks the protective covering that surrounds nerve cells. Relapsing MS occurs when symptoms show up from time to time.
Tysabri is in a class of medicines known as immunomodulators, which work by stopping immune cells from damaging the brain, spinal cord, or digestive tract.
The medicine is also used to manage symptoms of Crohn's disease (a condition where the body attacks the lining of the digestive tract).
Tysabri is typically used by people who don't experience relief from other medications or who can't take other drugs.
The Food and Drug Administration (FDA) approved Tysabri in 2004. It's manufactured by Biogen.
Tysabri Warnings
Tysabri contains a black-box warning because it can cause progressive multifocal leukoencephalopathy (PML), a viral infection of the brain that can lead to serious disability or death.
Tell your doctor if you've ever had PML before taking Tysabri.
Your risk of developing PML may be higher if you:
Your physician will likely order a blood test to check if you've ever been exposed to JCV before starting on Tysabri or while you're receiving the treatment.
Tell your doctor if you have or have ever had any of the following conditions:
Also, tell your health care provider if you've ever taken any medicines that affect the immune system, including:
Call your physician immediately if your symptoms worsen or you develop new symptoms while receiving Tysabri.
Be sure to tell your doctor if you experience:
Weakness on one side of the body that worsens with time
Changes in thinking, walking, balance, speech, vision, or strength
Clumsiness of the arms or legs
Headaches
Seizures
Confusion
Personality changes
Also, tell your health care provider if you have a fever or any signs of infection before receiving Tysabri.
This medicine may lower blood cells in your body that help fight infections and aid in clotting. You may be more prone to easy bleeding or illness while receiving Tysabri.
Don't receive any vaccinations while being treated with Tysabri without first talking to your doctor.
Tysabri may cause serious liver problems, including liver failure. Tell your physician if you've ever had liver disease.
If you receive infusions of Tysabri for Crohn's disease, your symptoms should get better during the first few months. Tell your physician if your condition doesn't improve after about 12 weeks.
You can only receive Tysabri if you're registered in the TOUCH program, which is set up to help manage the risks of this treatment.
Your doctor can provide information about how to sign up for the TOUCH program.
It's important to keep all appointments with your health care provider while receiving Tysabri. You'll need to be examined every three to six months to make sure you aren't developing any serious side effects.
This medicine will help control symptoms of MS, but it won't cure the condition. Keep all your appointments to receive Tysabri even if you feel well.
Tell your doctor you're receiving this drug before having any type of surgery, including a dental procedure.
Tysabri Deaths
Tysabri was pulled off the market shortly after it was approved in 2005 when two people died from PML.
However, patients and doctors appealed to regulators to allow sales of Tysabri despite the risks.
As of 2013, there have been 92 confirmed deaths from Tysabri-associated PML, according to the Boston Globe.
Pregnancy and Tysabri
It's not known whether Tysabri will harm an unborn baby.
Tell your doctor if you're pregnant or plan to become pregnant while receiving this medicine.
The drug can pass into breast milk and may harm a breastfeeding baby. Tell your doctor if you're breastfeeding before receiving Tysabri.
Tysabri Side Effects
Common Side Effects of Tysabri
Tell your doctor if any of the following symptoms are severe or don't go away:
Serious Side Effects of Tysabri
Tell your doctor right away if you experience any of the symptoms listed in the Warning section, as well as the following serious side effects:
Sore throat, fever, or other signs of infection
Sudden fever with neck stiffness and increased sensitivity to light
Hives, rash, or itching
Swelling of the face, tongue, lips, or throat
Difficulty breathing
Dizziness
Chest pain
Chills
Feeling flushed
Lightheadedness or fainting
Yellowing of the skin or eyes (jaundice)
Severe nausea or vomiting
Extreme fatigue
Dark-colored urine or clay-colored stools
Pain, itching, tingling, numbness, burning, or skin rash (especially on one side of the body)
Tysabri Interactions
Tell your doctor about all prescription, non-prescription, illegal, recreational, herbal, nutritional, or dietary drugs you're taking, especially those listed in the Warning section.
Tysabri and Other Interactions
Tysabri may cause dizziness. Don't drive or perform other activities that require alertness until you're sure how the medicine affects you.
Avoid being around people who are sick or have infections while taking Tysabri. You'll be more susceptible to certain illnesses while taking Tysabri (or other immunomodulators).
Tysabri and Alcohol
Alcohol can increase your chances of experiencing certain side effects of Tysabri.
Don't consume alcohol while receiving this medicine without first talking to your doctor.
Tysabri Dosage
Tysabri comes as a liquid that's injected slowly into a vein by a doctor or nurse.
The medicine is typically administered at an infusion center once every four weeks.
It usually takes about one hour to receive a dose of Tysabri.
You'll have to stay at the infusion center for one hour after your treatment to make sure you don't develop an infusion reaction.
Tysabri Overdose
Tysabri is administered in a clinical setting, so you are unlikely to overdose on the medicine.
Missed Dose of Tysabri
If you miss an appointment to receive your dose of Tysabri, call your doctor as soon as possible.
Tysabri FAQ
Q: I am on Tysabri, and I keep getting bad headaches. This month it will be my 10th infusion. Is this common? Do you have any suggestions to help?
Q: What is Tysabri?
A: Tysabri is an integrin receptor antagonist indicated for the treatment of relapsing forms of multiple sclerosis (MS) to delay the accumulation of physical disability and reduce the frequency of clinical exacerbations.
Video: Tysabri-associated Progressive Multifocal Leukoencephalopathy (PML)
Tysabri images
2019 year - Tysabri pictures
Tysabri recommend photo
Tysabri foto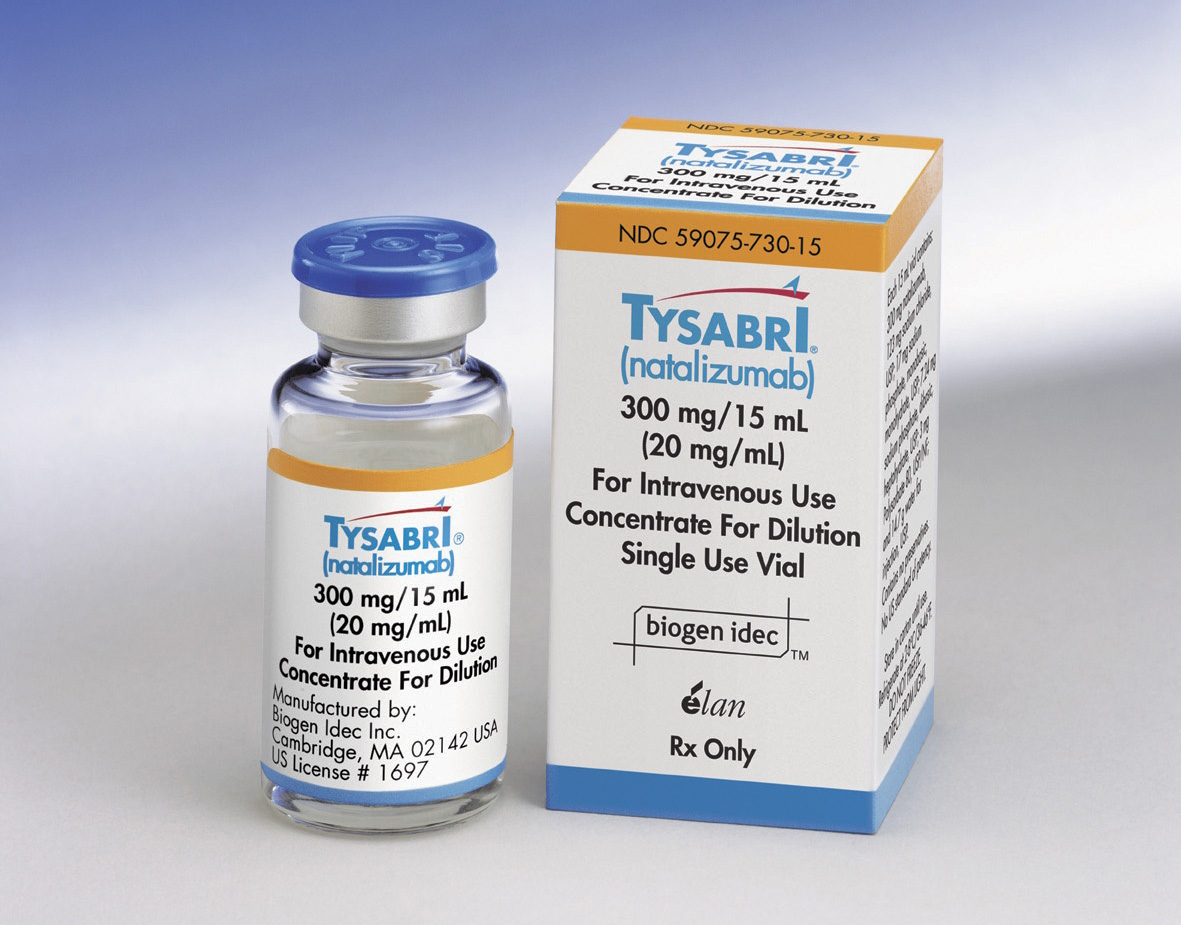 Tysabri new foto
picture Tysabri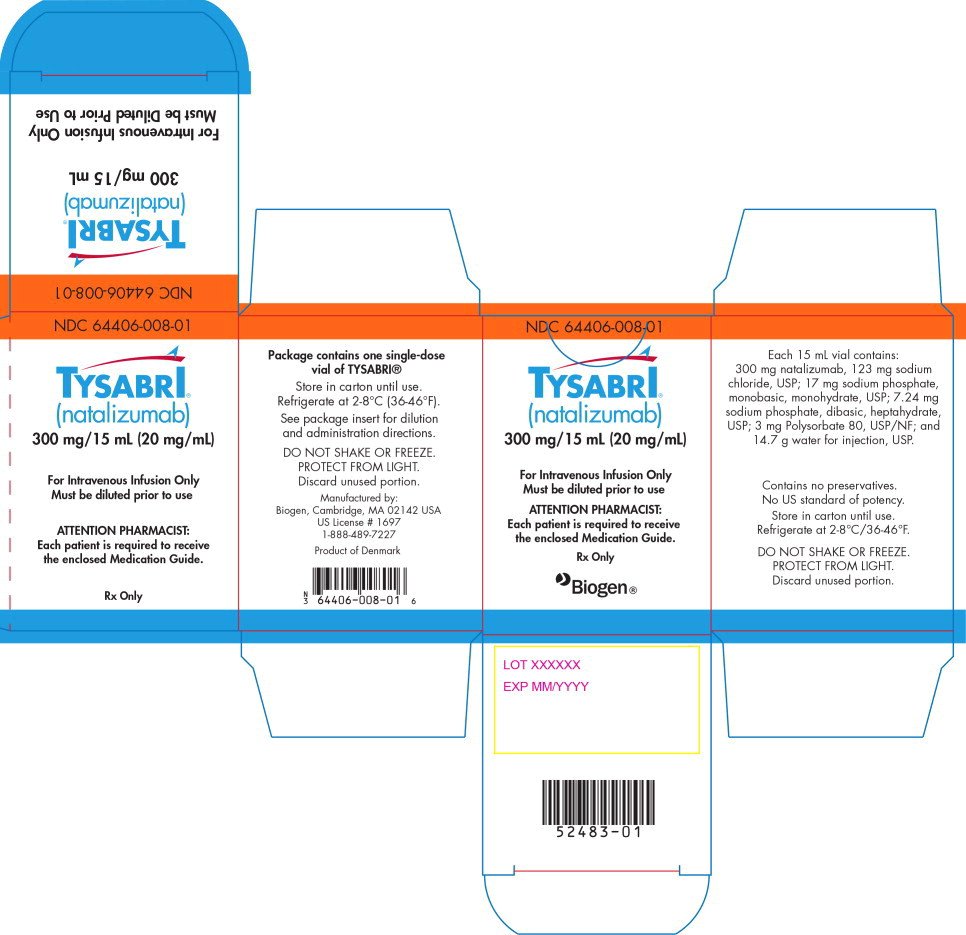 Watch Tysabri video
Communication on this topic: Tysabri, tysabri/ , tysabri/
Related News
Prenate Restore
This is when Prince George and Princess Charlotte will have to start bowing to the Queen
Shiva Safai on business, beauty and marriage
How to Sell Gold Jewelry
The Skinny on Soda: Reasons to Give Up the Beverage
This Woman and Her Dog Gave Birth to Adorable Babies on The Same Day
20 Best Selling Handbags You Need To Get Your Hands On, Right Now
Victoria Beckham teaches us how to work power sunglasses this summer
Caitlyn Jenner Won't Pose Naked on the Cover of Sports Illustrated' AfterAll
How to Build a Childs Self Esteem
How to Teach Toddlers Their Colors
Date: 05.12.2018, 00:34 / Views: 54332
---